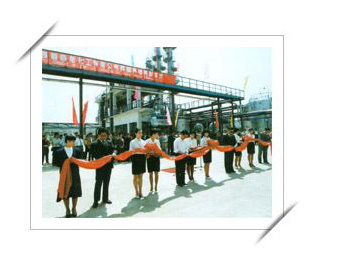 Fushun Shunnun Chemical Co., Ltd. is a Taiwanese joint venture, which was established in 1991, with 115 employees at present. Our company is located in Fushun City of Liaoning Province, No.52 of Chengxiang Road, Dongzhou District.
Our company focuses on high- -quality chemicals including acetonitrile, EDTA series products, liquid sodium cyanide and pharmaceutical intermediates. Four advanced equipments of our company can produce 3,000 tons of high quality acetonitrile, 2,000 tons of EDTA series products,4,00 tons of liquid sodium cyanide, 5,000 tons of DL-Pantolactone and 1,200 tons of pharmaceutical intermediates ((S)-(-)- -4-chloro-3-hydroxybutyronitrile, Ethyl(S)-(-)-4-chloro-3-hydroxybutyate, Ethyl(R)-(-)-4-cyano-3-hydroxybutyate) per year.
With a strict quality control, our company has passed the certification of the ISO9001 quality management system. We also have achieved the REACH registration certificate for acetonitrile and EDTA.
Fushun Shunnun Chemical Co., Ltd. devotes to develop the global chemical market. With high quality products and excellent service, products of our corporation were sold to global scientific community of over 11 countries and areas, such as America, Japan, Korea, Canada, Germany, Italy,France, Belgium, the Kingdom of the Netherlands,India and local companies.
After a long history of development, Fushun Shunnun Chemical Co., Ltd. provided trusted answers in the global chemical market. Focused on thedirection of the international fine chemical industry, our company`s culture is based on personnel training, technological innovation, market expanding and accountability to meet customer needs. Fushun Shunnun Chemical Co., Ltd. is becoming the top enterprise of fine chemical industry.